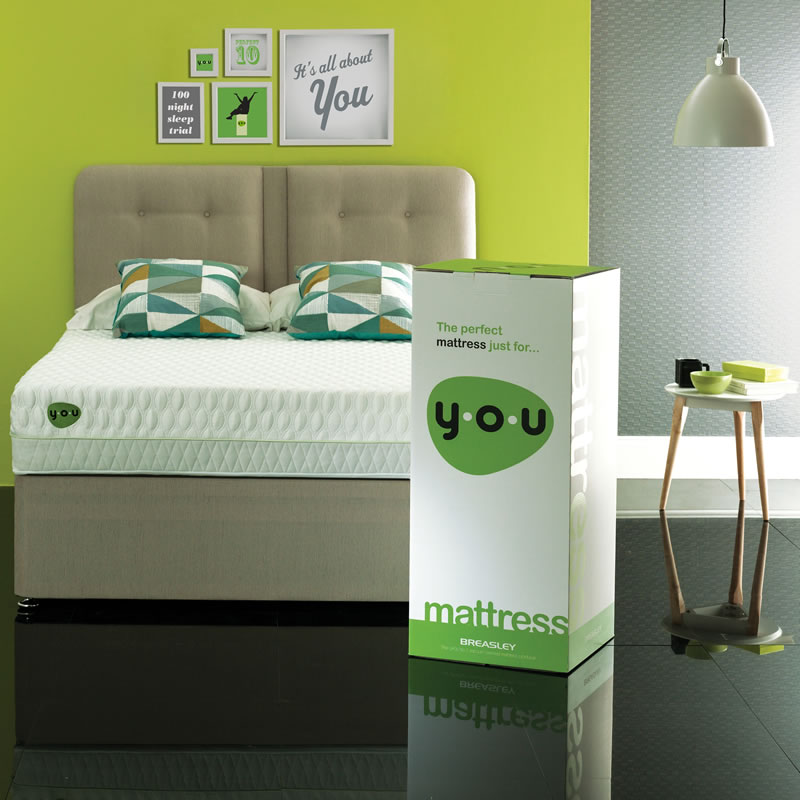 A deeper, more restful sleep
The mattress designed with your convenience in mind. Your new mattress will be delivered within 48 hours, rolled and boxed for ease of access. There is also a 100 night guarantee so you can make sure this mattress is perfect for you!
The choice is yours as to whether you pick up in store or have delivered directly to you, just to make sure it is as easy and convenient as possible. Presented in a box just over a metre high there is no reason not to update your old mattress! Made in the UK, the mattresses are tailored to helping you experience a deeper, more restful sleep.
Images for illustration purposes only